WE ARE LIFE IMPROVEMENT MEDIA
---
We take pride in our hot air balloon logo—unique, purposeful and smooth—because there's no place like the top! Why did we go with blue, orange, purple and green? Each color represents a pillar within our principles and values.
Blue symbolizes trust, which we believe is paramount to a well-established brand serving a multitude of clients and industries. Orange symbolizes our friendliness. A friendly staff who treats clients and coworkers exceptionally well is a win-win in our opinion! Purple symbolizes creativity. This goes without asking, but how could we call ourselves a media production company without several sets of creative eyes? Green symbolizes growth. Life Improvement is forever green: first by virtue of continuing education and secondly, by immersing ourselves in the latest trends and industry news. Thirdly, we grow by balancing the victories and scalability of our clients with our own internal maturity.
Our mission at Life Improvement Media Group, Inc. is to make your business soar! Our comprehensive marketing and media services serve the same purpose—flying you, our client, higher than your competition! We are more than a handsome staff with years of experience. We use the latest techniques, technologies and platforms to balloon your business and push your branding to both the online and offline worlds. Our group is built on the philosophy of doing business one-on-one with clients where all our services are under one large roof.
Social media management, marketing, radio production and podcasting, audio & video production, print marketing and internet advertising are just a few of the services offered by our passionate staff of talented designers and project managers within the Life Improvement Media Group, Inc.
Every client we partner with will be assigned a project manager to navigate with them from the launchpad to the clouds. Their job is to ensure brand uniformity from the initial consultation to the completed project. While we only respect our time and the time of our clients, we've noticed an interesting industry trend. Many providers offering similar services only specialize in one particular skill. For example: graphic designers who don't print or web developers who don't incorporate SEO strategies. A big one we hear often are social media managers who don't create content.
Our creators build attractive and easy-to-use websites intended to drive real results. The UI/UX—or user interface/user experience as it's called—is our primary focus for the end user. Design plays a pivotal role in the UI/UX. Every design is created through small business marketing research, graphic designs, SEO (search engine optimization) and development centered around your business. Your final products will be inspirational and packed with beautifully designed features.
We harness the power of WordPress to power our clients' websites. The backbone of our digital web strategy and development is creating the right design solution for our clients. We aim to exceed our clients' expectations through creativity alone. We take pride in making websites cross-platform, searchable, scalable, flexible, intuitive, visually stunning, and modern alongside the latest web standards and functionality. The websites we create are not just technical blueprints; they encompass focus, goals and objectives. They are not created by our staff's gut feelings, guesswork or personal preferences, but rather based on a digital strategy and data.
Our main design studio is located in beautiful Saint Petersburg, Florida. Like many of our clients, we are also a small to medium-sized local business. Our staff is split between in-house and virtual employees. We believe in building strong relationships with other local business owners to provide high-quality services that fit a range of budgets.
With the Life Improvement Media Group, there's no place like the top! Contact us to discuss your marketing and media production needs. You will love our ideas and our straightforward service packages!
Learn More About Our Process
---
Our Chief Creative Officer, or CCO, created a culture which extends to the staff and our clients. More importantly, it forms an individualistic relationship between our project designer and our client. To understand how we work as a media production agency, we asked our content writers to explain our process to the world.
STAGE I: RESEARCH
---
Through a thorough initial consultation handled either in person or over video chat, we will understand your brand and the manpower fueling it. More often than not, the simple discussion of your brand will bring forth new ideas through mutual brainstorming. This is an interesting element which every project coordinator has encountered multiple times before. Once we know the specifics of your target demographic, your scalability, any niches you wish to market to, for example, we can move forward to investigate the market itself. It's crucial we understand your current positioning relative to your market and the tactics and processes of your competitors. Our team uses proprietary software, which provides insight on those exact elements.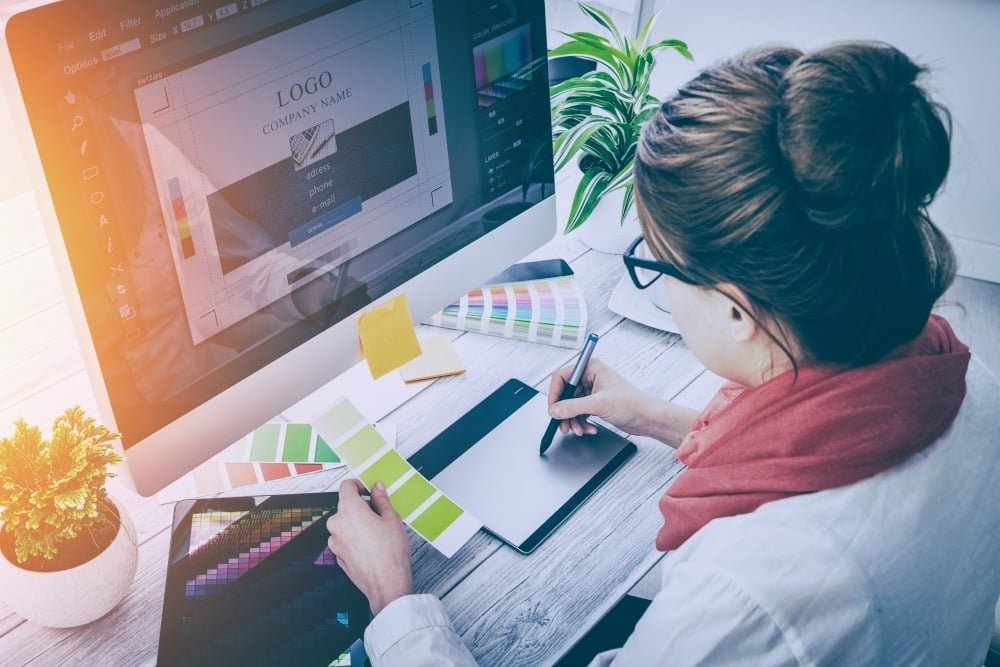 CONSULT
The time to meet, greet and brainstorm and brighten light bulbs.
VISION
One critical element we capture and convey in development to your audience.
SPECIFICS
Understanding your niches, demographics and scalability from day one.
POSITIONING
More than a pin on a map, it's your market position.
STAGE II: DESIGN
---
One thing our designers have learned, it's that design class doesn't teach them anything useful. Principles like applying the skills within trial and error, completing a project and starting back to square one makes for the best designers. It's the process where the design work comes alive. One piece that makes Life Improvement Media valuable are the several pairs of graphic eyes on the same concept. It's collaboration, criticism, critique and in some cases, flat out discussion that makes our team of designers who they are. Everything from the initial intake of your ideas and your brand is considered for the finalized design proofs.
INTAKE
Every point mentioned in the consultation comes into play to create your concept(s).
DRAFTING
Depending on the project, we start with either our keyboards or the whiteboards.
EYES ON
All designers on deck give their honest, unbiased opinions to the room for approval.
REPEAT
Steps 1-3 are repeated to provide our client several design ideas.
STAGE III: PRESENTATION
---
Our designers aim to please clients with several ideas as opposed to one uncompromised creation. Multiple designs let you, the client, see and understand our process. This mutually-beneficial stage is your chance to voice your opinions fully. In turn, your critique tells us whether we need to reevaluate the concept or move forward with last minute edits. Once we are complete, we present you with a polished work of art. We deliver this approach for your approval.
IDEAS
We bring forth multiple proofs to narrow down your best concept.
CRITIQUE
Your chance to share your honest thoughts whether negative or positive.
RE-EVALUATION
If necessary, your critique will guide us to a new direction for changes.
DELIVERY
Finalized project with access (and source files for graphic projects).
EVALUATION
---
After you've selected your creative direction, we officially launch the project, Helium and all. Depending on the project, we allow a certain amount of time to pass before evaluation the project. Usually, 30 to 90 days elapse, during which time we prepare reports on client usage alongside SEO reporting and analytics. A/B testing--experimenting with the best practices for user interaction and experience--plays a role as well. During this phase, we discuss the various ongoing monthly maintenance options and what we call a "re-analysis" of the project. We examine if what we built for you works to the best of its ability. If by chance, it does not, our team reconvenes to determine how to improve upon its current state. Lastly, it is during this final fourth stage where we use the same software to run a secondary report and compare you to your competition.
LAUNCH
A soft launch wherein the end users become more acclimated to ... you!
TIMELINE
The 30 to 90 days that elapse which we consider a beta-testing phase.
RE-ANALYSIS
We ask ourselves: "Have we achieved maximum altitude for your project?"
REPORTING
Comparing and contrasting your business now vs. the competition.
National brands we've worked with
STRIVING TO EXCEED SATISFACTION
COLLABORATE WITH US ON YOUR NEXT PROJECT
---
Our media coordinators are happy to talk with you!