Our Clients' Satisfaction is Paramount
Naomi Nitz
From the beginning to the end Erik and his team was timely, professional, courteous, & very responsive. Erik did all of the heavy lifting on all of the places I was really stuck and he SUPER patiently collaborated with me to create a beautiful final product.
If you are looking for someone with reasonable prices who knows what they are doing and genuinely cares about their clients...choose Life Improvement Media Group! I honestly can't imagine any better service! Thanks Erik!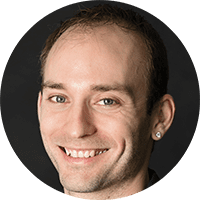 Justin Ulrich
Not long ago, I needed business cards printed quickly for a new sales position. Because I knew Erik through networking, he was my first person to call. I got a price on my cards and compared it to Vistaprint and was surprised that Erik's prices were in fact lower. Plus, he was local so that was another check in the plus column. He delivered them to my door at my request and they turned out extremely well--full bleed, color, 1000 count and one-sided. Life Improvement Media knows their stuff when it comes to printing products.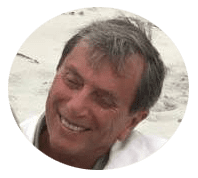 Ernie Bilodeau
I have been working with Life Improvement Media for almost three years. Not only a very talented team in terms of marketing assistance and brainstorming ideas... but excellent customer service as well.
Always a joy to be able to work closely with a technically proficient team that also understands the importance of customer service and integrity.
#bestlifetolive
Victor Dell
Very professional, quick to respond. He assisted with our logo design, website creation and upkeep, car magnets, business cards. Really a one stop shop for everything that you need to start a business or grow your business.
He really give you that personal touch and can give you advice for several markets.
Sam Bradley
Erik and his team have been amazing!! When it comes to branding yourself and establishing an online presence I was very overwhelmed! Erik asked a lot of very insightful and layered questions helping me dream and get a vision for what I wanted!! I live 3-4K miles away and we have had great correspondence!! I know that it doesn't matter what you want or need (maybe you don't even know what you don't know) reach out to Erik Remmel and his Life Improvement Media team and you will be glad you did!!
Mike Karac
I've been working with Life Improvement Media the past few months and my traffic has skyrocketed. Considering that it's a fairly new website, I'm seeing some really good traction. Erik and his team are very knowledgeable and helpful. They helped me design a very professional website, they're investing time and effort into my SEO, writing articles... Simply put, this is a one stop shop. They help small businesses get off the ground and companies that have been around and want to take their business to the next level. I love this company and all they do for their customers! Thank you very much!
Subscribe to our newsletter