Download our
Brand Audit Worksheet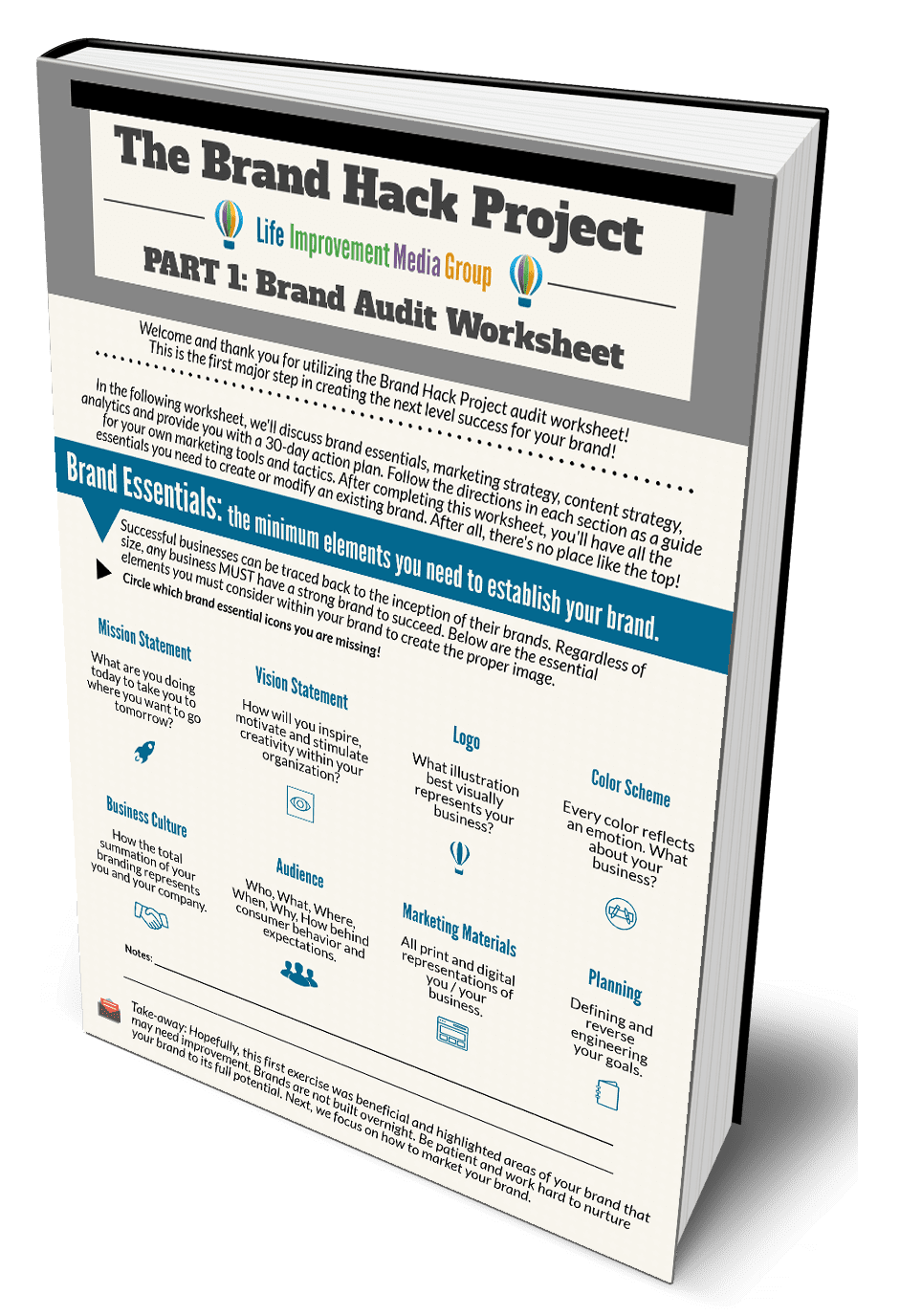 We've created a worksheet to help entrepreneurs and business owners properly enhance their businesses.
Understand the BRAND ESSENTIALS—the minimum essentials that make a brand successful.
Questions and tips to assist you in knowing, targeting, and marketing to your AUDIENCE.
A full-blown strategy map that walks you through the necessary steps to an effective MARKETING campaign.
Wrap up the worksheet with an ANALYTICS overview and a brand audit 30-DAY ACTION PLAN.
The second half of our worksheet is an INSTRUCTION GUIDE to further assist you on your marketing journey.
Amazing company, really puts your dreams into a reality. The insight and experience these guys have is exactly what I needed to get the word out about my company, and they even made sure it was within my budget. I'm contacting Facebook right now, trying to get them to add a sixth star, because they really deserve it.